Hi, I'm Trisha
My background of over thirty five years as a wildlife garden designer, naturalist and artist has given me a passion for plants and nature.
I took the RHS advanced award and Garden Design Diploma at Hadlow College, in Kent and then continued on to take the Rural Environmental Management Course at Duchy College, Cornwall, leading on to the BSc Wildlife Conservation Degree at Plymouth University.
I have been drawing and painting nature all my life and I am self taught, but I found that few art classes teach the fundamental skills required for beginners or for artists to improve, so I started my own classes, which include these techniques.
I am diversifying this coming year, 2019, to include craft workshops and nature talks & walks.
​
​
​Christmas Gift Certificates Available £25 or £50
Redeemable at any of the Courses. ​Other amounts available on request.
​Free 2019 Course Brochure Included

NEW - ARTS & CRAFTS GROUP
Starting 6.30pm Tuesday 23rd April
A new group who enjoy arts and crafts with a cuppa and natter.
Open to everyone, even if you just want to talk gardens!
£5 per week which is re-invested back into the group activities.
​
Limited Places Available for All Studio Classes & Courses, so booking is essential !
Please Register Your Interest or Book Early to avoid disappointment and some events require you to bring equipment or materials


To Receive the Monthly Newsletter and be the first to know about New Events
Please Complete the Form at the Bottom of the Page

Students from my Botanical Art Classes have been kind enough to write their own experiences
Please click the Testimonial button at the Top of the page, to view them .
​Please add your own to the survey form below and I will upload them.
​
Powered by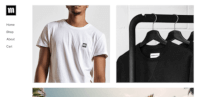 Create your own unique website with customizable templates.